For a small seaside town, the shopping in Swanage is surprisingly good, with a range of specialist gift shops, stationers, camping outlets, toy shops and gift shops, plus three supermarkets.
Swanage Holiday Properties is keen to encourage our customers to utilise these local shops whilst enjoying their stay in Swanage and the surrounding area.
GIFTS
Corfe Bears is the Swanage Teddy Bear Shop, situated near to the beach in the Dorset seaside town and filled to bursting with teddy bears, plush animals, baby toys and gifts. The original Corfe Castle teddy bear shop is also open seasonally. Look at their website http://www.corfebears.co.uk/ to see the fabulous variety of bears available or visit the shop to be greeted by a 6ft teddy! 37 High Street, Swanage
Martin's Purbeck Memories located in Daisy May's arcade sells a range of prints and souvenirs of Swanage. Unit 4, 2-4 Kings Road, Swanage
Swanage Post Office offers not only the traditional post office services, but also a range of hallmark cards, photo developing and much more all under one roof. 25 Institute Road, Swanage, BH19 1BT.
Forever Summer sells a range of swim and beachware, wetsuits and beach goods. 47 High Street, Swanage
Curiosity has every gift or knick-knack you could ever want! From home decor to jewellery! Open 364 days a year. 35 High Street, Swanage
The Swanage Bookshop is an independently owned book shop with a wide range of stock. 35 Station Road, Swanage.
Natural Wonders is one of Swanage's many crystal shop with hundreds of intricate crystals and stones. 28 Institute Road.
Wool and Craft Shop is one for the crafty holiday-makers. 17 Station Road.
FOOD SHOPPING AND LOCAL PRODUCE
JJ Moore Butchers - 34 High Street, Swanage
Country Foods Health Foods - 37 Station Road, Swanage
Salt Pig Too - 7a Station Road, Swanage
Costcutters - 208 High Stree, Swanage
CO-OP - 52 Kings Road West, Swanage
Budgens - 36 Station Road, Swanage
MARKETS
Swanage Market is held every Friday in the King Georges Car Park (Main Beach car park) on Victoria Avenue. There are a wide variety of stalls including local produce. The market opens from 09:00 - 14:00hrs. Worth a visit whilst you are in the area!
Purbeck Produce Market is held at Commercial Road, Swanage on the second Saturday of every month from 09:00 - 13:00hrs.
Further afield there are various markets that you might like to visit:
Farmers markets - try this link for a long list of various farmers markets in the Dorset area http://www.dorsetforyou.com/markets
Dorchester market - Held on Wednesdays from 08:00 - 15:00hrs. This includes the popular farmers market with organic and locally grown produce. Also on a Sunday, there is a large car boot sale.
Weymouth massive open air market is the largest summer market on the south coast, held every Thursday from 08:00 - 15:00hrs, situated on the Swannery cap park, this market has something for everyone.
Wimborne market - no holiday to Dorset is complete without a visit to the famous Wimborne market and Grand Bazaar with over 400 stalls under one roof. On Fridays is the large general market, bric-a-brac and collectibles. On Saturday the site hosts the largest car boot and flea market in the south. On Sunday you can visit over 500 stalls in the massive open and covered market.
Click here to see all of our accommodation in Swanage & the surrounding area or use the search box above.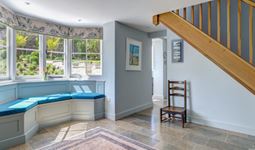 Our Guide To the Finest Dining In Swanage.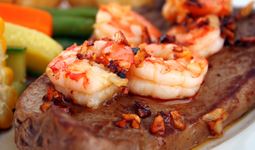 Check our local guide to the best places to vist in Swanage, Purbeck & the whole of Dorset. Our in depth guide will give you all the information you need to plan your days & nights out during your stay.